Retractable screens are a revolutionary product providing eco-friendly retractable insect screening and solar control with fingertip operation.
Retractable screen
Giving you complete control of your home living environment with fingertip control. Used singly or paired together the Centor screen is ready for use whatever the season or time of day, retracting horizontally and discreetly into its frame when not in use. When it is in use, this elegantly designed system has no pleats or panel frames to impede the view – a revolutionary solution for those who refuse to compromise on style.
Retractable screen/shade system
One part insect protection and one part sun filter. At the touch of a fingertip the shade and the screen will roll out horizontally like a blind integrated to the door frame. The shade fabric comes in a range of colours and fabric styles, from sun-filtering to block out.
Vertical retracting screen
This stylish chain-operated system retracts upward into the top of the frame. It can easily be rolled up and away when you close your window, giving you the benefit of clear outside view and allowing for easy window cleaning.
Product guide
| | Retractable Screen | Retractable Screen/Shade | Vertically retractable screen |
| --- | --- | --- | --- |
| Ascend cavity stacking window | • | • | |
| Paragon strut window | | | • |
| Paragon bi-fold window | • | • | |
| Paragon bi-fold door | • | • | |
| Paragon stacking door | • | • | |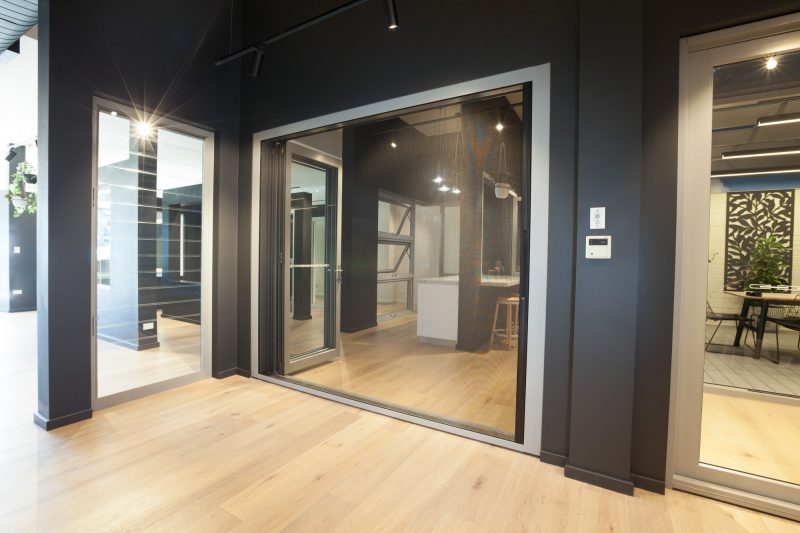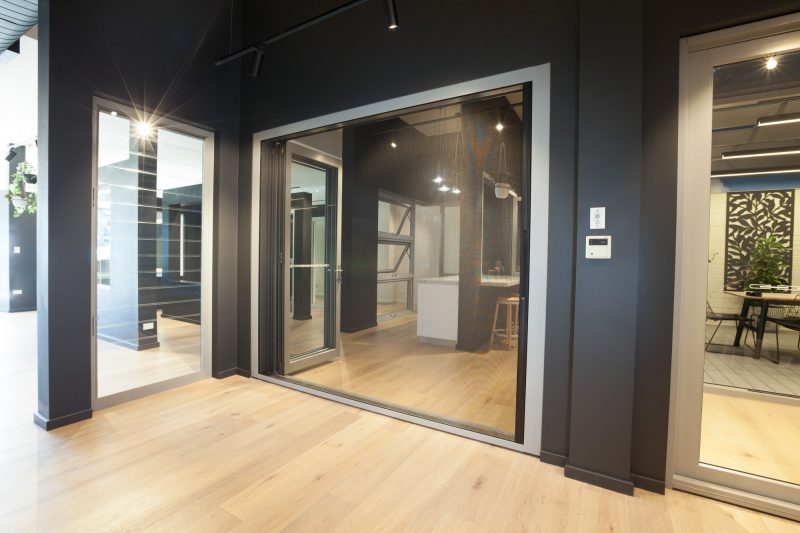 The retractable screen provides the following benefits;
Unobtrusive
Retracts neatly into the door jamb, has no unsightly pleats, seamlessly preserves your views whilst keeping insects out of your home. The screens were designed specifically for use with folding doors with the aim of preserving the vistas created by a folding opening.
Fingertip operation
Smooth operation and lightweight, the screen can be easily operated with just a finger, great for children too.
Robust
Tough enough to withstand real-life use, backed by a five-year warranty. Exhaustive cycle testing to 400,000 cycles, and exposure to dust, mud, sand and salt spray ensure reliable operation well beyond its five year warranty.
Large openings
Designed specifically to solve the problem of protecting large-scale openings created by a bi-fold door. The S1 screen/shade has the ability to screen openings up to 7.6m wide and 3.2 m tall. Tight Technology™ ensures the screen remains straight and tight across the widest spans.
Versatile
Screen and blind operation (black /white) can be combined in the one unit up to 3.9m wide. Great for insect protection or solar blocking or even an outdoor projection screen at night!
Visit our showrooms to see the screen on display:
Retractable screen at Rosebery, Tuggerah, Newcastle and Port Macquarie
Retractable screen/shade at Liverpool
Vertically retractable chain-operated screen at Newcastle.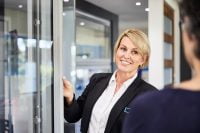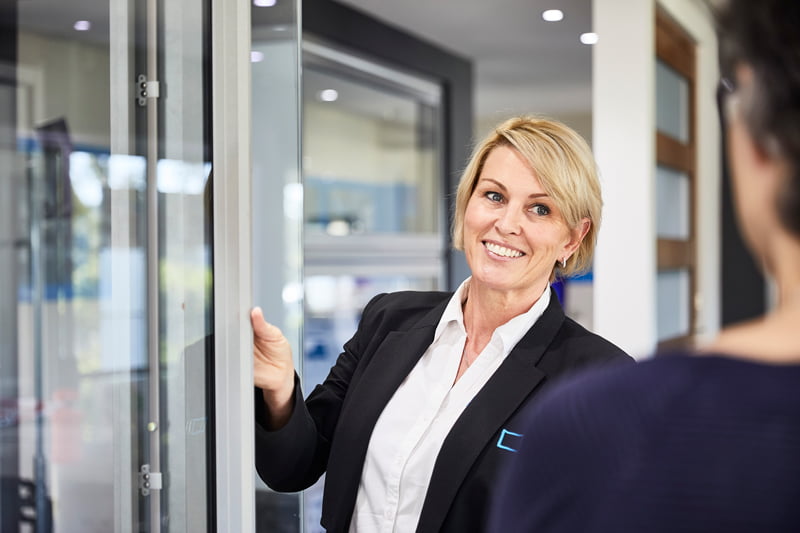 Find inspiration at a Wideline Showroom
Take a closer look at our stylish window and door Showrooms. Discover a vast range of products and design options.