Our homes are a place where we go to unwind, where we block out the world and relax. Noise from traffic, neighbours, sporting fields and aircraft can negatively impact on the enjoyment we experience in our homes.
It is now becoming common place for building designers and homeowners to want to know the acoustic ratings for standard windows in order to determine how much of the outside world's noise will be blocked when inside the home.
Factors to consider when looking for a Noise Reduction Window
There is no significant difference between laminated and monolithic glass except in some frequency ranges. The interlayer can impact on the glass performance. There are now many specially developed laminated glass products that have been designed with acoustic performance in mind. Cobalt's Safe-L is one such product that can help eliminate unwanted noise.
There is no systematic dependence on frame material. It is easier to obtain the necessary good sealing and reduce flanking transmission through the frame with solid, filled or heavier frame cross sections. Wideline's Paragon Awning Window offers one of the highest noise reductions particularly when coupled with Cobalt's Safe-L.
Good sealing is important. These sound insulation values apply to windows and glass doors whose air infiltration at + 75 Pa is less than 5 l/s/m2 when tested in accordance with the Australian Standard AS 4420.4-1996 "Windows – Methods of Test – Air infiltration". Higher air infiltration will give lower sound insulation. The detrimental effect of air infiltration increases as the sound insulation increases.
Monolithic or laminated glass of the same total glass thickness as the narrow gap type Insulated Glass Unit (IGU) will have slightly greater sound insulation than the narrow gap type IGU, and could be used instead of the (IGU) if the increased thermal insulation of the IGU is not needed.
For the air space in a double glazed window to have impact on acoustic performance the air space must be a minimum of 100mm wide.
To have the maximum performance improvement in a narrow gap type IGU for acoustic performance vary the glass thicknesses by 40% and include special acoustic laminated glass products.
Rw is the weighted sound reduction in decibels which incorporates a correction for the ear's response. A 10db increase is perceived as twice as loud whereas a 10db decrease is perceived as half as loud.
Common solutions for noise reduction
Thick glass – the greater the thickness the better the noise reduction for low frequencies such as traffic noise. However, standard glass has a coincidence dip when the glass vibrates at the same frequency as the noise source. This is dependent on glass thickness but generally occurs at higher frequencies.
Laminated glass – the interlayer is particularly effective at dampening which provides superior sound reduction over the same thickness monolithic glass. Further, the dampening effect of laminated glass reduces the coincidence dip at these higher frequencies and therefore is a solution for aircraft and voice noise.
Double glazing – standard insulating glass units do not provide good noise reduction. For insulating glass units to be effective, an air gap of 50mm to 100mm needs to be provided. However, the incorporation of one or two panels of laminated glass, or a glass of differing thickness into the unit provides excellent results.
To learn more about high performing noise insulating windows and doors, speak to our team on 1300 943 354 or take a closer look at the range of glass samples by visiting a Showroom.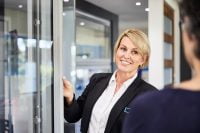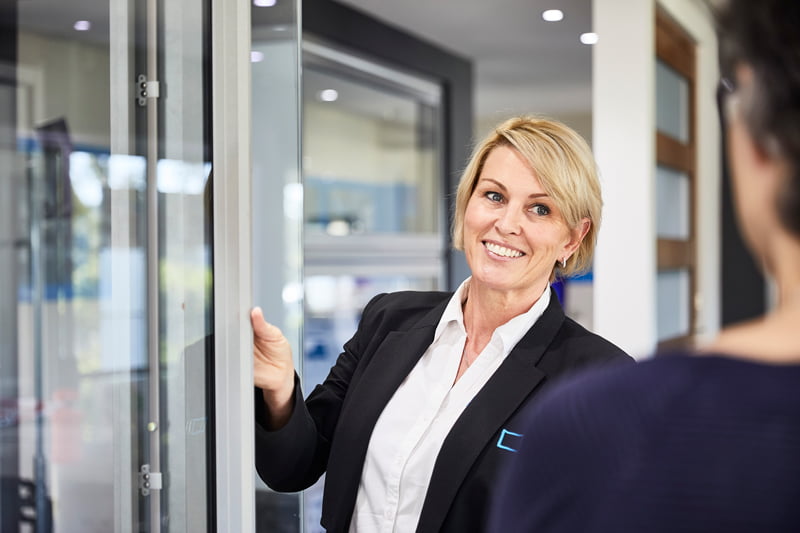 Find inspiration at a Wideline Showroom
Take a closer look at our stylish window and door Showrooms. Discover a vast range of products and design options.