Our Ranges

Aluminium & Timber
Wideline continues to lead the way in residential and architectural window design by addressing the essential benefits of functionality and durability, whilst also making a bold statement about the aesthetic value of quality and style.
Explore our range of Aluminium and Timber doors and windows.
At Wideline we are proud to offer a comprehensive and innovative selection of design solutions that cater for every need.
In aluminium frames you can choose from the classic Horizon residential range, to the sleek contemporary Ascend designer range. Both are compatible with our unique award-winning Halo Aquashield™ integrated window and door flashing for light weight construction.
Paragon our benchmark architectural and commercial range offers a larger robust frame and superior performance and glazing capabilities to deliver industry leading quality.
Or bring a natural warmth to your home with our Natura timber frames. Choose between our Western Red Cedar or Meranti timber species.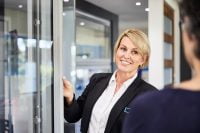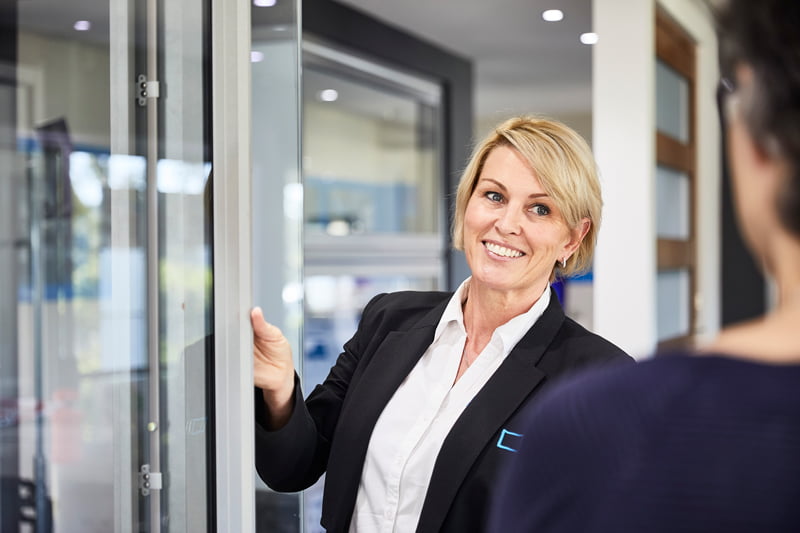 Find inspiration at a Wideline Showroom
Take a closer look at our stylish window and door Showrooms. Discover a vast range of products and design options.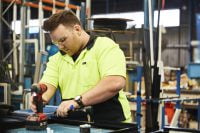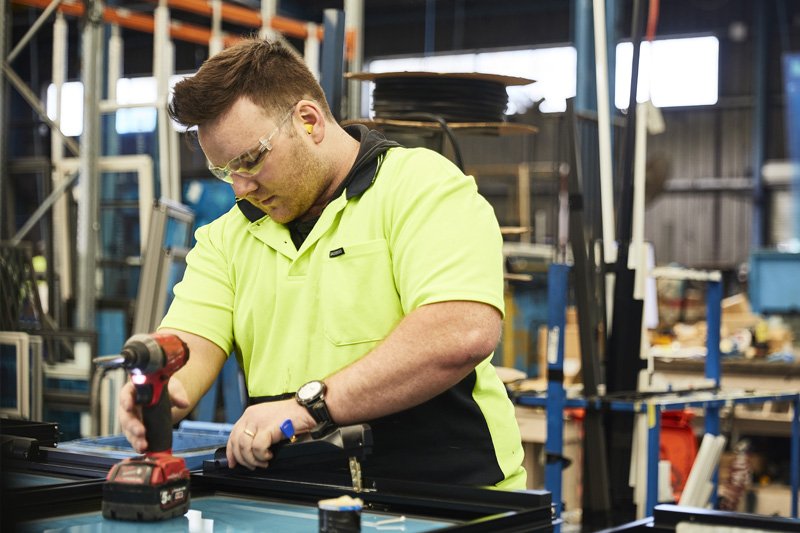 Made in Australia for
Australian conditions
Tested for safety, energy efficiency and quality, every product is backed by a written 7 year guarantee.
Our aluminium windows & doors
For many people, durability is an important aspect of choosing the most appropriate building materials for their property.
Thankfully, aluminium frame windows and doors are durable, low maintenance and will not deteriorate or rust over time like PVC frames. This makes them the ideal choice for those living in areas of high humidity and coastal regions. Aluminium is an extremely robust material that offers a stylish, sleek look and feel for the modern home.
Builders and home owners love our aluminium windows and doors with improved sight-lines, producing more natural light. Not to mention the vast array of powder coat colours available, giving you a multitude of colour finishes to choose from so you can perfectly match or contrast with your surroundings.
Aluminium windows and doors are able to remain as strong and beautiful as the day they were installed.
Take a closer look at our aluminium doors and windows to find the perfect fit for your home.
Our timber windows & doors
There's nothing like the warmth and beauty of timber windows & doors.
While the initial cost of timber products can be higher than aluminium, the benefits they offer in terms of thermal efficiency and durability will deliver a better rate of return in the long run.
As a natural insulator, timber provides superior performance when it comes to reducing the transfer of heat and cold. For instance, a single glazed timber casement or awning window can achieve a similar thermal performance rating (U value) to a double glazed aluminium casement or awning window.
Being renewable, timber is a truly sustainable building material. Wideline cedar is responsibly sourced and sustainably managed with FSC (Forestry Stewardship Council) certification.
No building materials are maintenance free. Stain your timber products to show the natural grain or paint them. Properly cared for, Wideline timber windows and doors are durable and will retain their appeal for generations.
Our award winning Halo Aquashield™
Australia's only integrated flashing system for lightweight clad construction.
Designed specifically for modern lightweight clad construction, Halo Aquashield™ is the only integrated flashing system which effectively seals the gaps between windows, and wall frames.
Its hardened "flashing fin" surrounds the head, jamb, and sills of a window. Halo forms an impermeable seal that can be bonded directly to the building wall wrap, providing the building envelope with superior weatherproofing and air infiltration performance. It is also compatible with sliding doors, surrounding the head and jamb of the doors.
Halo is a tough barrier against the harsh elements which mother nature can throw at our houses, preventing water ingress. It also improves the airtightness of windows and sliding doors, so the house is more energy-efficient and feels more comfortable.
Designed to suit our Horizon and Ascend range windows and sliding doors.
Our mesh screens
Fly screens for your windows and doors to keep the insects out.
SafeLine™ fall prevention screens to keep your loved ones in.
PetMesh that protects against playful paws.
BarrierLine™ for safety.
SecureLine™ stainless steel mesh screens for ultimate security.
Wideline has all your screen requirements covered!