Glass Options

for Windows & Doors
Selecting the right glass for your home will have a significant impact on the comfort, energy efficiency and overall look and feel of your home.
The right glass options will also assist in improving safety and security, reducing sun glare and external noise.
Viridian VFloat™ Toned and VFloat™ Supertoned
There are many options available in Energy efficient glass which start with toned glass for solar control. Viridian VFloat™ Toned and Viridian VFloat™ Supertoned glass are ideal for hotter climates or demanding window orientations such as West facing. Both products offer superior clarity whilst reducing the sun's glare. VFloat glass offers the following benefits:
Solar control reduces heat entering through windows
Colour right through the glass
Available in a range of colours including Clear, Light Grey, Grey and SuperClear.
Glare reduction.
Viridian ComfortPlus™
Viridian ComfortPlus™ is a laminated single glazed, Low E glass. It helps to provide year round comfort and is known as Australia's leading choice in single glazed energy efficiency. ComfortPlus™ can provide up to 39% better insulation than ordinary glass and similar solar control advantages to toned glass.
Features and benefits include:
All seasons comfort
Grade A safety glass for peace of mind
Insulation and choice of solar control performance level
Blocks 99% of UV penetration, reducing fading in furnishings
Viridian SmartGlass™
SmartGlass™ is a single glazed product with a Low E coating which offers insulation and a choice of solar protection to reduce heat gain. It's the perfect choice for the Australian environment and is known as Australia's leading choice in single glazed energy efficiency.
Low-e, or low-emissivity, glass is standard float glass which has an ultra thin transparent coating on one surface that is capable of reflecting the sun's energy (infrared and ultraviolet light) coming through the glass, without affecting the amount of natural light entering your home. This works to keeps the heat out and reduce your need for home heating appliances.
Features and benefits include:
Low E insulation with a choice of solar control performance for residential applications
Provides a good entry level energy efficient alternative to ordinary glass
Low E coating is ideal for single glazing
Low reflectivity
Can be toughened for A grade safety glass
Suitable for most standard single glazed window frames
Available in SP10 Clear, SP30 Neutral and SP35 Grey to achieve different performance capabilities.
Acoustics
Unwanted noise from traffic, aircraft, trains, factories or even boisterous neighbours can be reduced with the right selection of glass. Viridian VLam Hush™ is a laminate that uses a specially developed interlayer to dampen noise, providing enhanced sound insulation performance. By using this innovative laminate, thinner lighter glass can be used for an equivalent acoustic performance of thicker glass.
Privacy
When you need natural light and privacy, frosted glass is a practical solution. Viridian's LuminaMist (VLam Translucent) and LuminaCloud (DécorSatin) allow you to stay connected with the outside while keeping your indoor space private.
Glass Cleaning & Maintenance
For advice on how best to care for your glass visit the Viridian website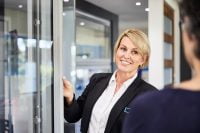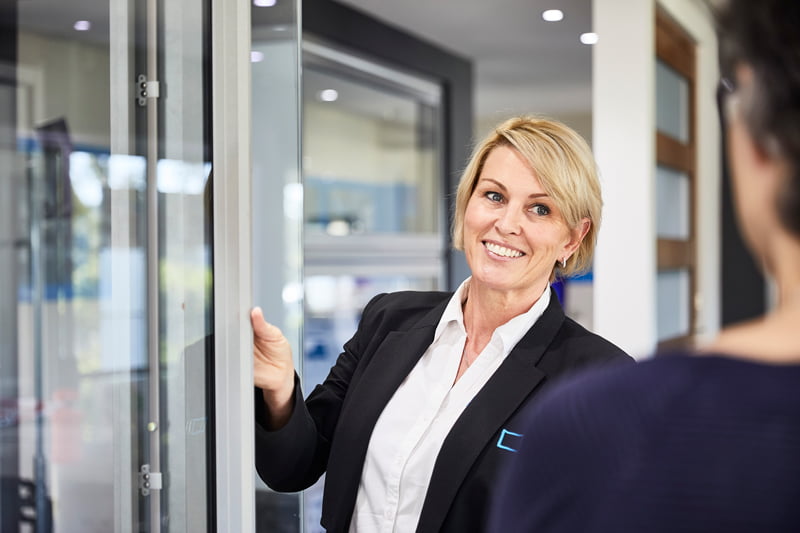 Find inspiration at a Wideline Showroom
Take a closer look at our stylish window and door Showrooms. Discover a vast range of products and design options.