Installation

Instructions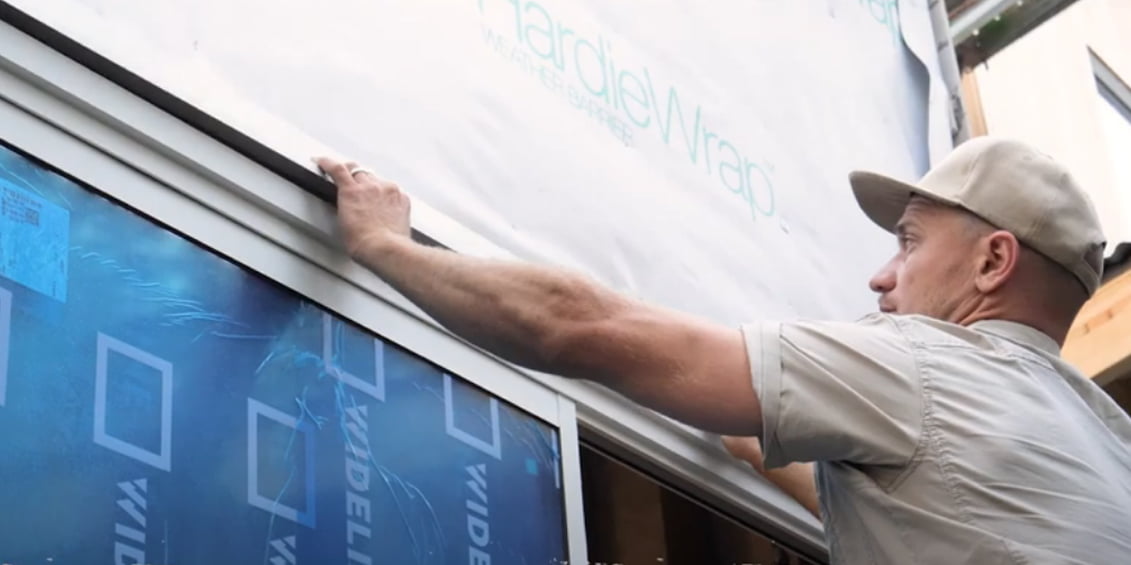 All Wideline windows, doors and accessories are designed and manufactured to the highest standards. Wideline is an Australian owned and operated company whose outstanding reputation is based on 50 years of leadership in local manufacturing and meeting the needs of our clients.
On-site handling and storage
Window and Door frames are usually delivered to site in a fully finished condition. Improper handling and storage could result in permanent damage which will not be covered under warranty. The following precautions should be taken to prevent damage;
Store windows and doors in a clean, dry location free from contamination such as cement, lime, acid etc.
Windows should be stacked in a vertical position and leant against a wall or other structure if possible.
Care should be taken to ensure powdercoated aluminium is protected from abrasion and is not in direct contact with other surfaces which may cause damage. Do not place windows directly onto green concrete slabs.
Windows should be lifted by two people at all times, one at either end. Do NOT lift windows by the head or top reveal.
Notes for installation
Flashing of the outer frame is recommended and should be carried out by a qualified builder. The flashing should comply with the relevant building codes and standards.

To prevent unsatisfactory operation care should be taken to ensure all frames are installed square, plumb and level, without bows or twists in the head, sill or jambs. Allow sufficient clearance so that pressure will not bear on the head or sill and cause bowing in the frame.

Check that stud opening has at least 5mm clearance at each side and 10mm at top and that all floor members are solid and level, insert frame into opening. Check that ALL frame members are plumb and level with a final check of diagonals to ensure squareness.

Ensure the sill is fully supported. This is important to ensure the sill does not roll inward or outward which could result in improper operation or performance.

Secure frame in position by nailing through reveals where appropriate. For single and double brick use galvanised brick lugs. All fixings should be at no more than 450mm centres.

It is recommended that sash is kept closed during installation and once installation is complete, it should be opened and closed several times to ensure satisfactory operation. If sash clearances are uneven or sash does not operate correctly, check frame for squareness and ensure frame is plumb and level in all planes.
Builders/home owners, please note:
Windows and doors can be damaged by careless handling, and care should be taken to protect them from damage that could occur during the construction process. During construction there are some precautions you should take to ensure that the windows and doors will retain their ex-factory condition until building work is complete and the job handed over.
Remember:
Keep wet cement, mortar and brick-cleaning acid from contact with timber or aluminium (particularly if the finish is anodised), before, during and after installation.
If accidentally splashed, wash off immediately with clean water otherwise permanent staining or damage may occur.

Do not use acid to remove mortar stains on window frames.

Hose down brickwork to remove residual cleaning acid that may leach out and cause damage to the finish later.

Keep the tracks of sliding windows and doors clear of sand and cement droppings.

Do not use window or door frames to support planks or temporary scaffolding.

Clean up when the job is complete with mild detergent and rinse with clean water.

Door sill and frames are particularly vulnerable and must be protected from wheel barrows and muddy/dirty boots. Mud, cement, render, etc are very abrasive and can cause scratching and wear of the powdercoat surface.

Acid used in cleaning brickwork can cause permanent damage to window and door surfaces. Particular care should be taken to protect windows and doors during cleaning operations and if exposure does occur, acid should be washed off immediately with ample fresh water.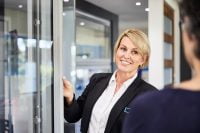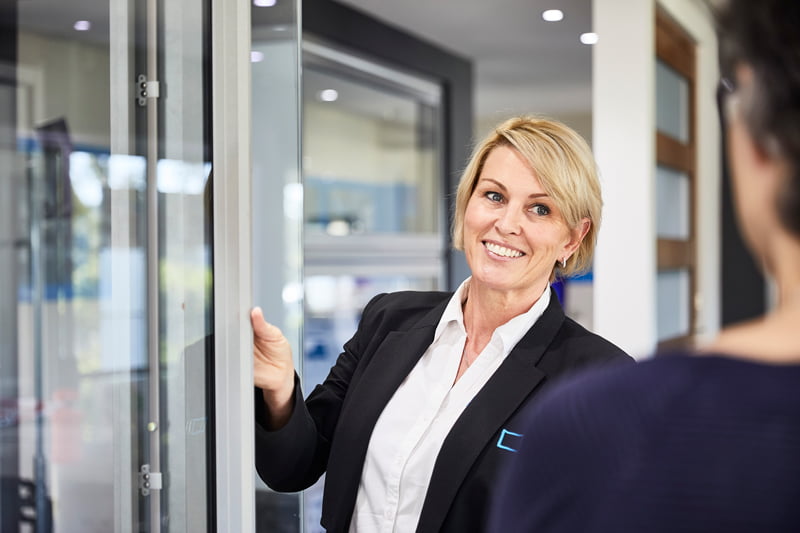 Find inspiration at a Wideline Showroom
Take a closer look at our stylish window and door Showrooms. Discover a vast range of products and design options.