How to install an aluminium sliding window
The aluminium sliding window is an absolute classic. Easy to use and maintain. And easy to install, when you know how.
Having first correctly measured the window opening before ordering, you will start off with a window that is perfectly sized. Then follow these step by step instructions for installing an Ascend Sliding Window into a timber clad construction, by home builder / renovators Kyal & Kara.
Watch the 3-minute video above. Or follow the steps below.
What you'll need:
Wideline Ascend Sliding Window
Level
Window Packers
Set of Drills
75mm Screws
Safety Gear
Estimated time: 1-2 hours
People: 1-2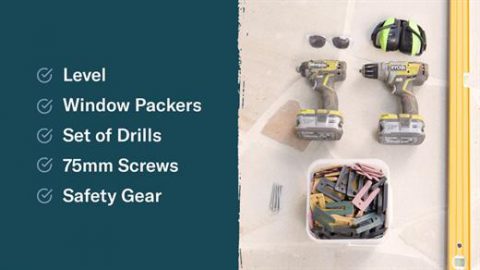 Step 1: Pack Window Sill Until Level
First of all you need to prepare the window opening. It's important to get the sill straight and level. Start at one end with a 5mm packer and work along the length of the sill until it's level.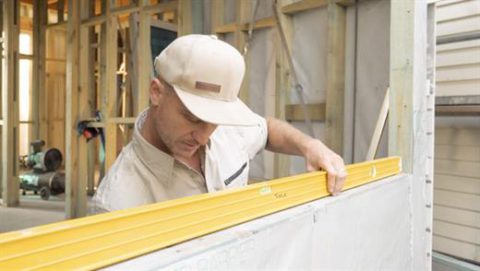 Step 2: Spread Packers Along Window Sill and Fix Down
Finish off levelling the sill by adding more packers along the length of the sill to help support the window and fix into place.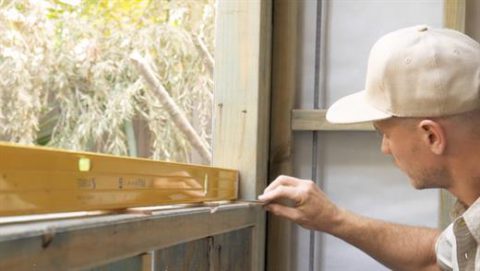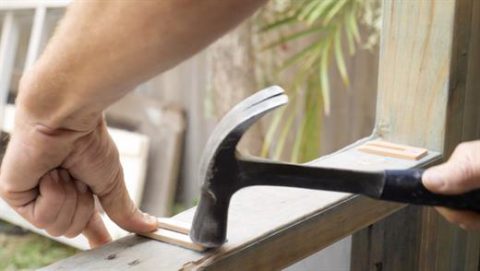 Step 3: Use Packers to Level One Side of Window Frame
Plumb one side of the window opening using the level and fix packers into place.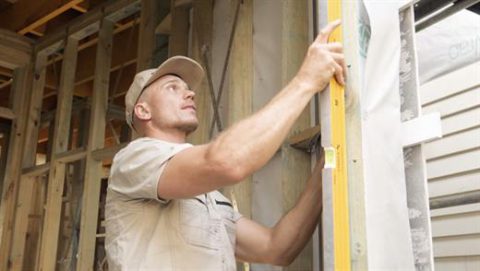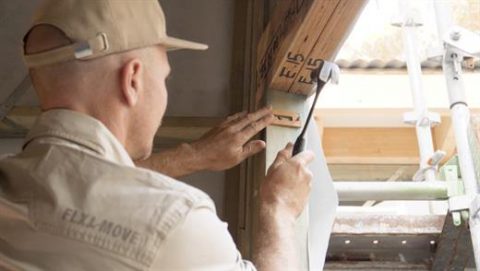 Step 4 : Unroll Flashing and Position on Outside to Prevent Leaks
Put your window upside down to unroll the black flashing that will sit on the outside of the house and keep any water out.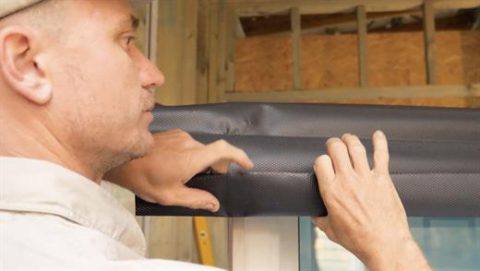 Step 5: Install Window Hard Up Against Packed Opening
Install the window so it sits against your levelled sill and hard up against the reveal you've plumbed up.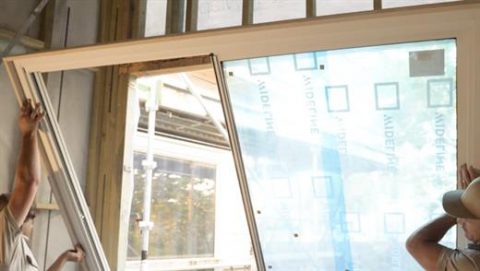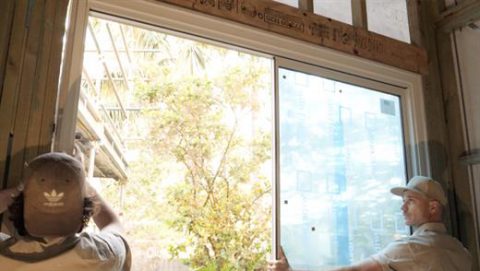 Step 6: Set Window Reveal for 10mm Gyprock
We have set up the inside of our window reveal for 10mm gyprock. To do this, use a 10mm packer and place it under the frame to make sure it's flush with your timber reveal. Once you're sure, you're ready to fix the window through where you've packed it.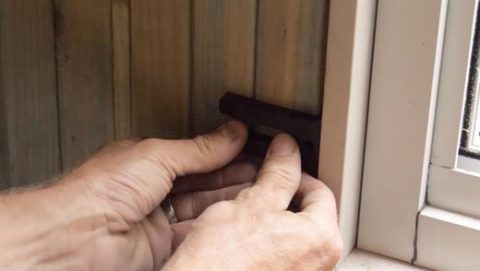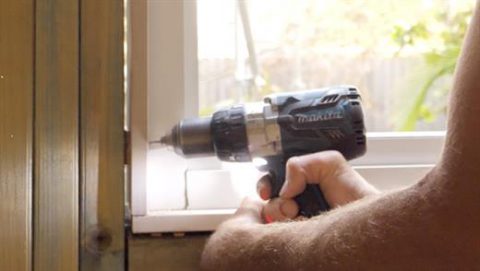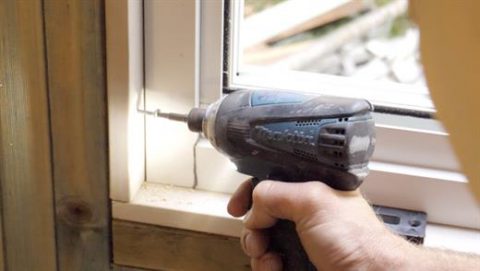 Step 7: Use Packers to Fill Opposite Side and Fix Through
Once you get to the opposite side of your window use your packers again to pack between the reveal and the stud, making sure it's nice and firm. Fix off through these packers.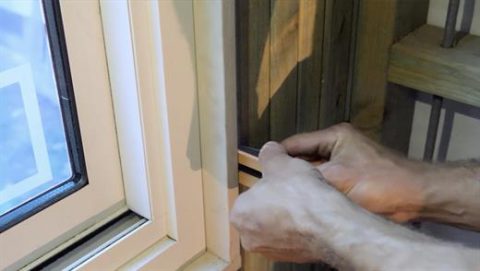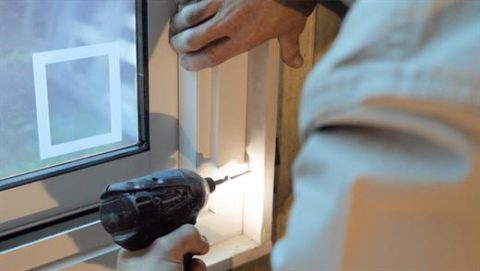 Step 8: Place Packer Under Centre Mullion
Once your window is fully fixed off, place a packer directly underneath the centre mullion for support.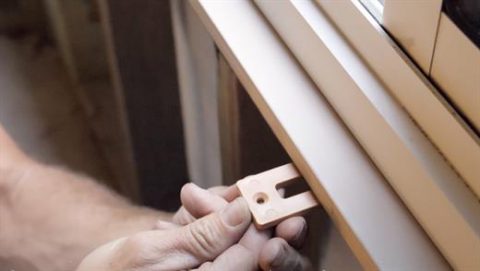 Step 9: Install Head Flashing
Now that your window is fully installed, it's essential for the compliant waterproofing of windows and doors in this type of installation to have a hardened head flashing fitted, then you're ready for some cladding!
The principles are the same when you're installing this window into a timber frame construction or a brick veneer construction. The main thing that will change is the finishes around the outside.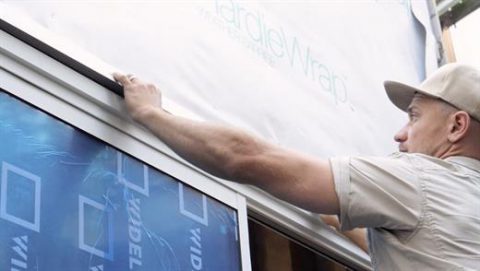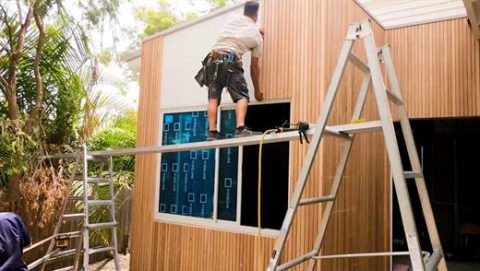 Tips from Kyal
Spin level 180º to ensure window sill is accurately level
Pre-drill timber reveal before screwing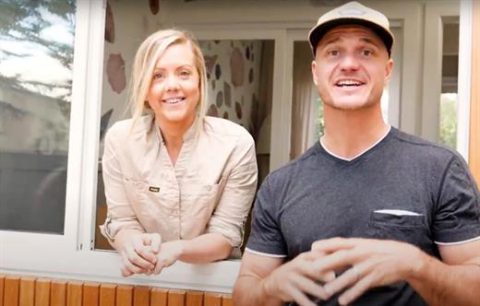 This window installation guide was produced by Kyal & Kara during their Blue Lagoon Build series. See more of their building, renovating and interior design Kyal & Kara Journal.
Take a closer look at their projects using Wideline Windows & Doors.
For more information about our products, get in touch with our team on 1300 943 354.