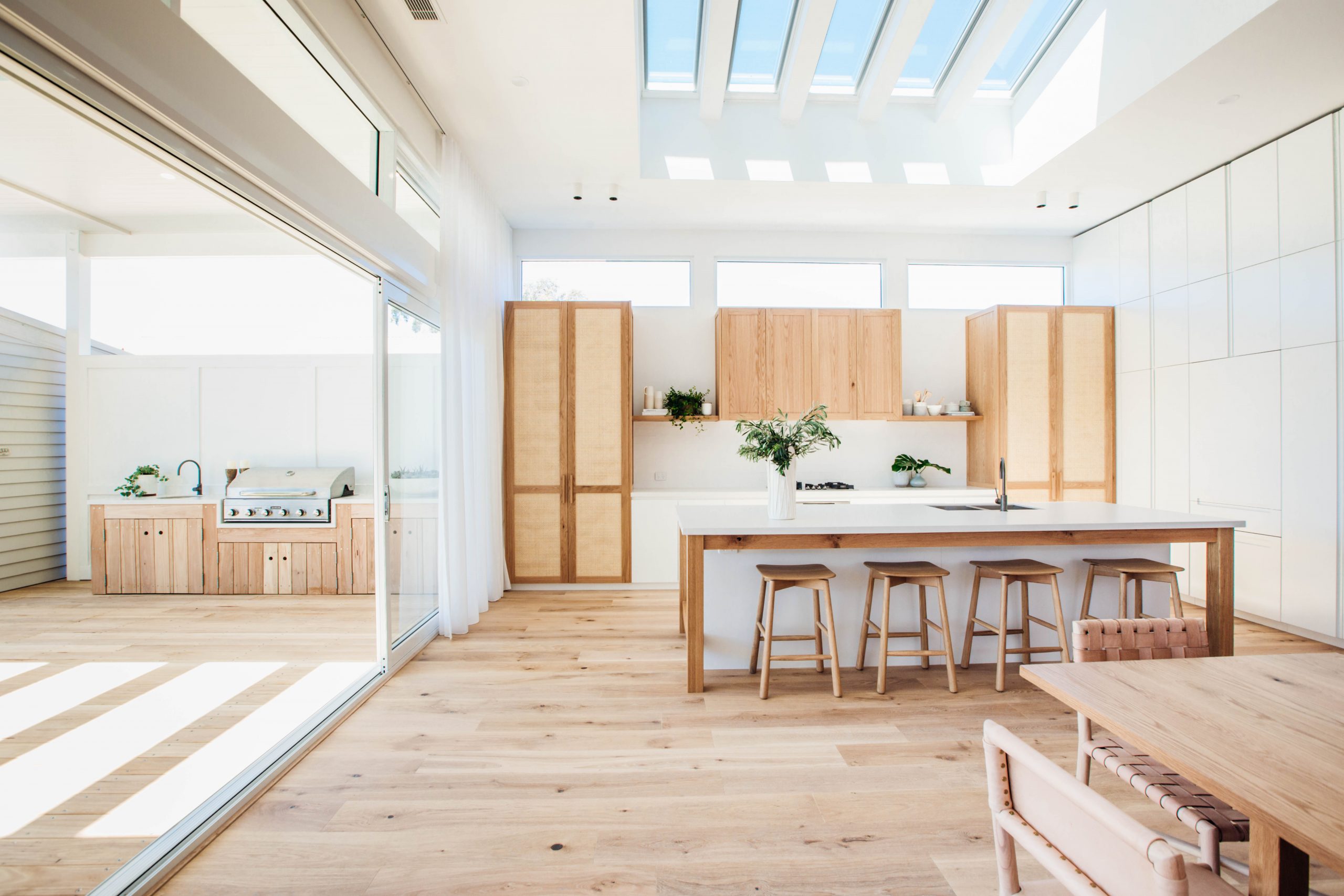 Which Door Where? (Kyal & Kara give us the scoop)
Kyal and Kara – Long Jetty Reno Tip Which Door Where?
Ever think you know the perfect door or window you would like for an area only to end up with other issues such as lack of living space? In this short clip, Kyal & Kara share some great tips on choosing the right style of door to suit your space.
During their renovation at Long Jetty on the Central Coast, tight spaces needed to be carefully considered to ensure every corner was taken advantage of. Getting this right will maximise your living areas, both inside and out.
At Wideline we were tasked with recommending some options for this beautiful home that takes advantage of an open plan lifestyle, bringing the outdoors in and letting the natural light shine through. When planning the connection between living area to back deck, we were asked: Should they choose a bi-fold door or stacking door?
Take a look at the 2min video to see the solutions our team came up with along with some great tips from Kyal & Kara.
If you missed an episode of the Long Jetty renovation watch them here or check out Kyal & Kara's website to ensure you don't miss their next adventure!