Foamcrest Apartments
7 luxury apartments by Richard Cole Architecture.
Architecture for owner occupiers with exemplary taste, Foamcrest Newport is designed to provide a feeling of openness and light-filled living for northern beaches residents looking to downsize.
Architectural considerations of form, light and materials are demonstrated throughout. Features of the project include extra high ceilings, natural timbers and stone finishes, full brick construction and double brick cavity party walls.
Spatially refined with a generous floor plan, each home called for a robust glazing system that would deliver a combination of performance and architectural style. Specifying Wideline provided advanced design using the Paragon suite as well as full-service installation and project management.
Wideline L-Frame trucks efficiently and securely delivered palettes of door panels and hoisted them up by crane directly into each level via the balconies, a boon for a site with tight access.
With a plan that requires doors and windows to span up to three metres high, a seven metre wide stacking door, and an abundance of louvre and sashless windows, every apartment is seamlessly connected to the landscape. East and west facing aspects use 24mm double glazing to reduce heat gain.
Being so close to the coastline the windows and doors were finished with high grade powder coat which can be temperamental in its application but yields an outstanding result.
Another important consideration was to have accessible entrance ways throughout. Flush door sills would reduce the chance of slips or trips as residents move from indoor to outdoors.
A combination of style and performance, these new homes will stand the test of time.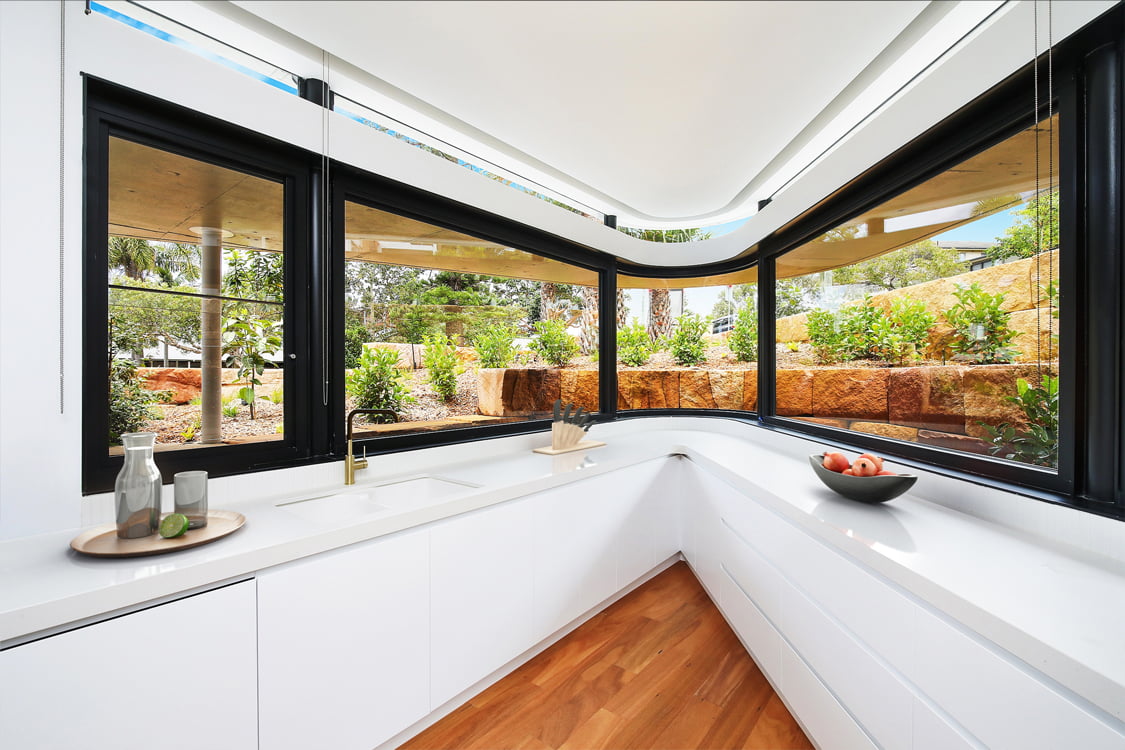 Project Details:
Developer: Provent
Architect: Richard Cole
Project value: $5 million
Completed: 2020
Products:
Paragon 150mm suite Entry Frame with Hilites, Stacking Door, Sliding Door, 90 degree Corner Stacking Door, Sashless Windows and Louvre windows
Finish: EBA – Electro® Black Ace Flat
Talk to us about specifying Wideline for your next architectural or commercial development. Call 1300 943 354.